Collaboration with Daniel Fogarty and Lauren Velvick (2014-2016)
Manchester Art Gallery/International Anthony Burgess Foundation/Islington Mill/Grundy Art Gallery/Ohio Kent State University Library/Fred's Ale House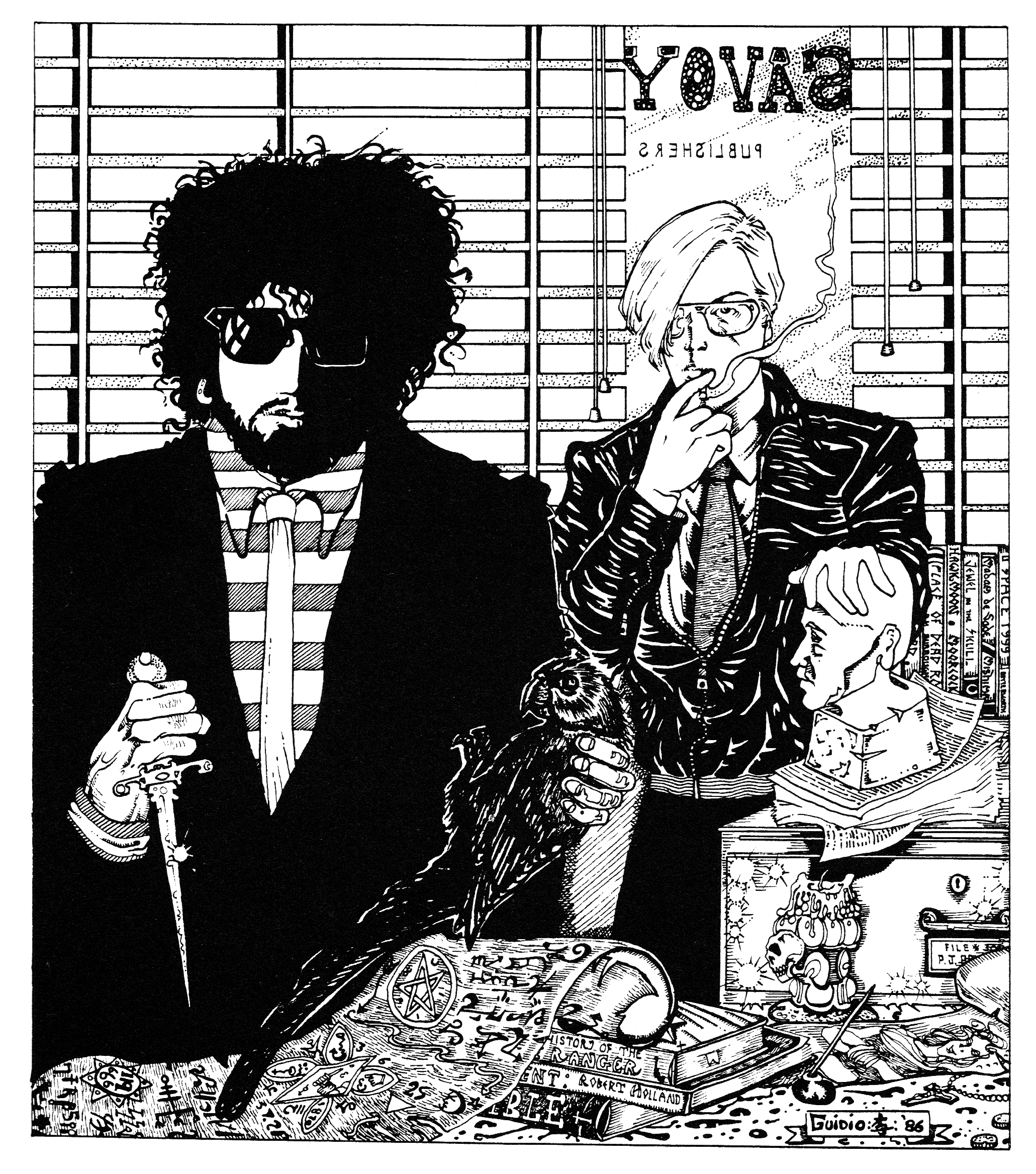 ECLUB began as an artist-led reading room hosting events and exhibitions in conjunction with our two library curators – Marcus Barnett and Michael Butterworth. For the first 3 months we worked with Marcus to host a series of events including a book launch from Esther Leslie at Islington Mill (Salford) and the performance of a Socialist Magician at Manchester Art Gallery.
For the second iteration of our program we collaborated with writer and publisher Michael Butterworth, founder of the controversial publishing label 'Savoy' in the 1970s. In 2014 we curated an exhibition with Michael at the Anthony Burgess Foundation. The Exhibition Centre for the Use and Abuse of Books featured rare publications from Butterworth's early career (New Worlds, Corridor) alongside his most recent art and writing journal Corridor8.
Featuring text, images and rare promotional content from Savoy's infamous 1989 publication 'Lord Horror', the exhibition attempted to tackle the question of whether the depiction and description of horrific acts is justified in satire. In conjunction with the exhibition we commissioned seven short films from artists and collectives in response to the seven Corridor zines, published between 1971 and 1976. In 2015 the exhibition went on tour to the Kent State University Library in Ohio, USA.
Myself, Daniel and Lauren responded to various invitations from other institutions and online platforms by adapting the format of our 'reading room'. In 2015 we were invited to take part in the exhibition Modern History Vol. 1, curated by Lynda Morris.